With their sleek, global styling and user interface, and availability in white or black, these telephones look great in any location. There are a variety of 4400 Series models that can meet your specific requirements and deliver exceptional benefits to your business.
Each 4400 telephone is available in white or black, and has four fixed-feature buttons; Conference, Transfer, Hold, and Last Number Dialed. Other buttons include Speakerphone, Mute, and Volume. These globalized telephones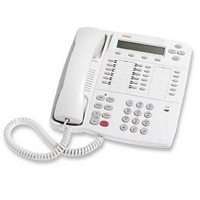 provide easy-to-use features English labeling. Most models also have flexible feature buttons and four "navigator" keys indicating Menu, Next, Previous, and Exit, as well as four softkeys for controlling display functions.
The 2-line by 24-character display, available with most models, shows the date and time when the telephone is idle.The 4400 Digital Telephones also improve productivity and allow for one-touch operation with headsets; so you can answer, hang up, and dial without having to pick up the handset. All models include a built-in headset jack, eliminating the need for headset adapters and, in turn, reducing costs and eliminating desktop clutter.
Benefits

 The 4400 series telephones allow businesses to take advantage of the latest communications capabilities.


 The 4400 series telephones also help to improve the efficiency and productivity of an organization and simplify the flow of information.